How do you listen to the heartbeat of your organization?
Who we are.
Holistic Human Capital Consulting, LLC (HHCC) is a small, woman-owned business located in the Washington, DC Metro area. We focus on the most important aspect of your business – your people. They are the heartbeat of your organization.
As our name implies, we look at the whole organization, not just the parts.
What we do.
HHCC's seasoned consultants are experts in human capital consulting, organizational change management, learning and development, and coaching. Based on our extensive experience, we understand the many challenges of an organization, especially when it comes to your workforce. This is especially true when you need a new perspective. We believe Woodrow Wilson said it best -
"I not only use all the brains I have, but all I can borrow."
Who we serve.
Whether you are a small, mid-size, Fortune 500, state or federal government agency, our team of generalists or specialists are here to support you – a business partner you can count on.
The bottom line … happy employees + happy customers = healthier profits.
Why we are different.
We are here for you in the capacity that suits you best, from working directly with your leadership or key stakeholders, beside you, rolling up our sleeves and working together, or in the background, coaching, gathering data, etc. – in all cases, our goal is to make you shine. We curate the right talent with the right skills to provide ideas and solutions to solve your business issues.
Our consultants are known as thoughtful, creative, resourceful, and reliable partners.
What guides us.
Mission
To deliver holistic human capital solutions that elevate workplace performance and inspire organizational wellness.
Values
HHCC professionals pride ourselves on living by our values:
Creativity
We use our imagination to create new paths.
Diversity
We value different ideas and perspectives.
Innovation
We enable change to help shape the future.
Integrity
We keep our promises.
Positivity
We focus on possibilities.
What is your path towards organizational wellness?
How we serve you.
The HHCC team approaches organization wellness through our 4E framework comprising four dimensions of the employee lifecycle. The framework categorizes questions about your workforce based on how they enter the organization, how you keep them engaged, how you empower them, and how you provide a respectful exit strategy.
Employee Lifecycle

Here are some questions to think about in these areas:
Enter
How do you recruit top talent?
How do your employees describe your culture?
What are your values?
Have you identified competencies for your workforce?
Do you have effective and efficient orientation and onboarding programs?
Engage
Can you explain your employee engagement strategy?
How do you ask your workforce what they think?
How does your workforce support your mission, vision, and key strategies?
Do you have an effective mentoring program?
What is your learning and development philosophy?
Empower
Can you describe your performance management framework?
Do you have stretch goals?
Do you trust your employees?
Do your managers delegate work?
Do you encourage employees to improve their professional development skills?
Exit
Have you identified employees at risk?
Do your employees know when it is it time for employees to exit his/her role or organization?
Do you have a respectful exit/offboarding process?
Do you realize the impact a departing employee has on the rest the organization?
Do you have backfill strategy?
HHCC adheres to a systematic, five-phase consulting methodology to customize your solutions.

Do you have solutions to promote and maintain organizational wellness?
What we can do for you.
The HHCC team has successfully helped our clients elevate workplace performance with the following offerings:
Career Development
Change Management
Coaching
Competency Development & Mapping
Culture Assessment
E-Learning
Employee Engagement
Employee Satisfaction Surveys
Event Planning & Management
Internal Communications
Internship Programs
Learning & Development
Management & Leadership Programs
Mentoring
Organization Assessment & Development
Orientation & Onboarding
Performance Management
Project Management
Recognition Programs
Recruitment
Strategic Planning
Talent Management
Team Building
Training Administration
Training Delivery
Training Design
Training Development
Training Evaluation
Train-the-Trainer
Virtual Workforce
Here are some of our key North American Industry Classification System (NAICS) categories:
541611 - Administrative Management & General Management Consulting
541612 - Human Resources Consulting
541618 - Other Management Consulting
611430 - Professional and Management Development Training
We support clients in a variety of industries.
Who we have served.
We have successfully completed human capital projects across industries including, but not limited to:
Associations
Federal Government
Energy
Financial Services
Government Contracting
Healthcare
Hospitality
Legal
Nonprofit
Professional Services
State Government
Telecommunications
Who is our founder.
Lisa E. Cohen, Founder and CEO
For over 30 years, Ms. Cohen has worked with organizations and agencies by providing human capital solutions to elevate workplace performance.
She has helped clients:
Identify and integrate best-in-class learning and development and organizational change management solutions
Analyze organizational performance and recommend solutions to mitigate gaps
Improve employee and customer satisfaction to improve retention
Develop partnerships with internal and/or external clients to build relationships
Provide exceptional project management to keep projects on track with identified resources and budget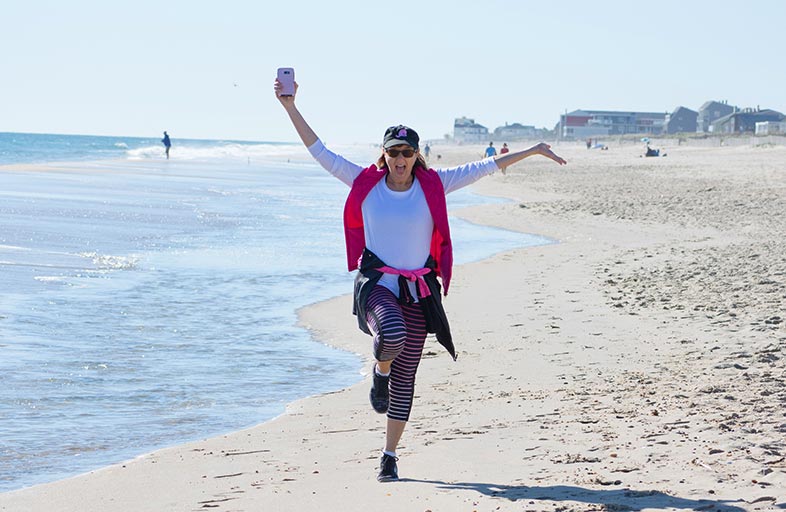 Lisa has held various Human Capital leadership positions with small, mid-sized companies as well as Fortune 500 companies, including: Vice President Learning and Development at Determine, Senior Director at Deltek University, Human Capital Senior Manager at BearingPoint and Deloitte, Leadership and Management Division Practice Leader at Management Concepts, Organizational Business Development Consultant at MasteryWorks Inc., and Human Asset and Learning Manager at AT&T.
Throughout her career, she has exceeded results and is known for:
Exceeding employee and client satisfaction
Being a team player
Strong work ethic
Positive can-do attitude
Rolling up her sleeves to get the job done
Lisa earned an undergraduate BBA degree from James Madison University and a MBA from Averett University. She holds a variety of training and development certifications including: Association for Talent Development (ATD) Certified Professional in Talent Development (CPTD), ATD's Managing the Learning Function, Prosci Certified Change Management Practitioner, Bob Pike's Train-the-Trainer certification, Career Development, Management/Leadership Development, and various professional development tools.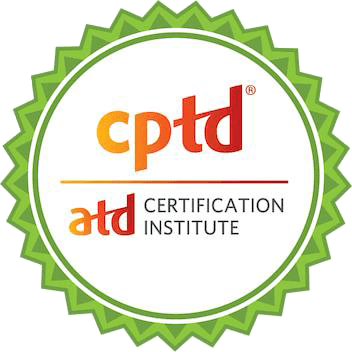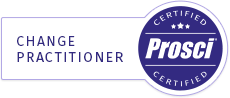 She is an active member of the ATD community and held a variety of roles such as: Program Manager, Vice President of Finance, Day Manager for the National and DC ATD conferences, presenter at an ATD Leadership conference, and mentor. She is also a member of the Association of Change Management Professionals.
Lisa is on the Board of Directors for Celebrate Fairfax, a local nonprofit that focuses on Fairfax County events, scholarships, awards, and community outreach. She is currently the Secretary and formerly was the External Relations Subcommittee Chairperson and Strategic Focus subcommittee team member.
Lisa is an active volunteer supporting the Parkinson's Foundation. She is a Team Leader for the DC Moving Day fundraiser and awareness event, a Learning and Development Advisor to the Volunteer Engagement Team, and a reviewer for the Parkinson's Foundation 2020 Community Grants program.
When she is not working hard delivering Human Capital solutions, she enjoys dipping her toes in the sand, photography, travel, and yoga.
Testimonials.
"I've known Lisa for over 20 years and have had the pleasure of working with and for her on consulting engagements. She is one of the most talented consultants I've ever met. Her ability to diagnose a performance gap and make targeted recommendations with a high degree of precision is truly unmatched. Thoughtful, intuitive, impactful, and fun are all words that accurately describe Lisa. She and her consulting firm are (in my humble opinion) in the best of the best category, and I would highly recommend her to any organization seeking to maximize its performance, scale its results, and grow its profitability."

Sardek Love

International Keynote Speaker, Author, Leadership Expert, Master Trainer, Master Performance Consultant, & Speaker CoachInternational Keynote Speaker, Author, Leadership Expert, Master Trainer, Master Performance Consultant, & Speaker Coach
"To this date, Lisa is the most inspirational leader and mentor I've ever had the privilege of working with. She was my first boss out of my MBA and continued to be my coach and mentor well after. She is one of a couple of women leaders I truly look up to and I've learned a lot from her. Everything I've learned from her has stayed with me throughout my career so far."

Nayona Agrawal

Cargill APAC OD Lead | Human-centric Transformation Leader | PROSCI CertifiedCargill APAC OD Lead | Human-centric Transformation Leader | PROSCI Certified
"I am always delighted to work with Lisa. She brings to my clients a vast breath and depth of knowledge in the human capital and talent management expertise and solutions. I consistently receive exceptionally positive feedback from my clients regarding her creativity, project management skills, professionalism, and responsiveness. I truly value her integrity, positive outlook, sense of humor, and amazing work ethic. She is a great asset to my consulting network."

Sharon Armstrong

SHRM-CP, PHR, CMF and Founder of Trainers and Consultants Network
"Lisa has demonstrated a unique ability to deliver consistent and superior results in multiple environments. Her ability to focus on client needs, set priorities, and deliver results are exceptional. In addition, she brings energy and an engaging personality into any organization."

Jack Harvey

NRTC, Former CEO and AT&T Branch Manager
"Having worked with Lisa for many years during our tenure at AT&T, I can testify that she embodies profound subject matter expertise, deep background experience, engaging delivery and a gracious manner when working with both large and small businesses. She is a very skilled listener, something so rare in many professionals today.   She can command a room and get people on board with ideas—and most remarkably, even people who were initially on completely different pages. Her ability to juggle multiple projects, yet deliver on every one of them, was truly unlike any I've seen before. Her approach and guidance to very daunting business topics such as "change management", made a dramatic difference in the productivity level of our national teams. I offer my highest level of recommendation for Lisa, without hesitation."

James FitzGibbon

SDG Global, LLC, CEO
"If you want a smart, creative and practical recommendation and plan for taking on your most important problems, Lisa is perfect for you. Her broad Human Capital consulting experience gives her a systems approach that many consultants lack. We worked together for 10 years and she always delivered at the highest level, no matter the difficulty. Plus, she's fun to work with!!!"

Caela Farren

Ph.D. past CEO, MasteryWorks, Inc.